MODERN MILEAGE OF AN ANCIENT CRAFT BY A MILLENNIAL
One of the core values of Millennials is meaningful motivation. Generation Y is characterized by an inspiration for creative work, sharing skills and gifts, work that has an impact on people and their community. These intrinsic motivators have an influence on their career. Millennials frequently choose working to help others, imparting inspiration or processes that improve the lifestyle of a community or respond to global issues. They aim to work on meaningful tasks over monetary gains.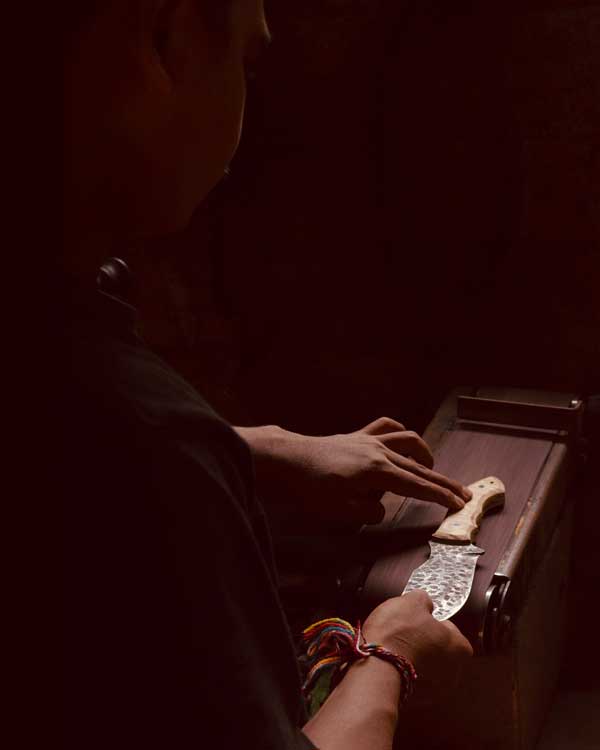 Background – Pande Kadek Nova Diatmika S.Ak
Born in 1995 into a simple Balinese family descended from the Pande caste. Son of Traditional Knife Maker Pande Putu Bajra.
Nova as he is known, grew up living in a small village far from any urban areas in Pengembungan Village, Tampaksiring in the Gianyar Regency of Bali.
From a young age, Nova watched his father,a traditional knife craftsman and blacksmith, work and learned the Prapen trade. He took over several years ago and is still now running the family business. (Prapen is the local translation for a blacksmiths workshop)
How did you begin making knives?
Around the age of fourteen, while I was still in high school, I began helping my parents in the Prapen (fireplace), I would spend many hours in the Prapen studying the skills of my father and learning how to grind, hone and finish blades and handles.
After my high school graduation in 2013, I went to University where I majored in economics and accounting. Yet, as soon as I was back at home in the village, I would spend all my time focusing on learning everything I could to master my knife making skills.
During this time, I began developing knife grips for the modern market but still crafted in the traditional standards passed down to me from my father.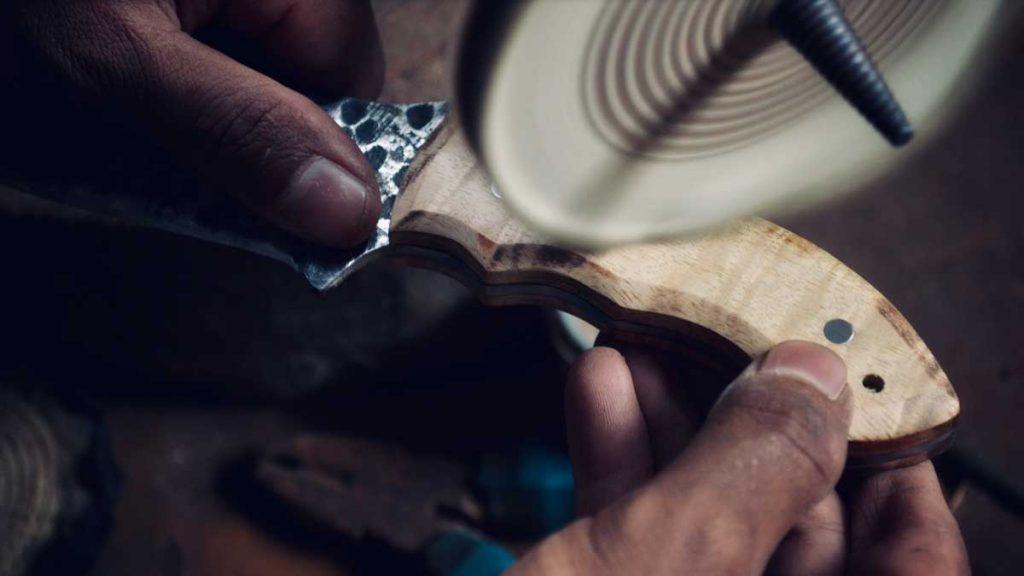 In 2015, I met a tourist from Alaska. After seeing me working at home in the Prapen, he asked me to make him a small Nessm uk type Alaskan knife to be taken home as a souvenir. A year later he returned offering to collaborate with him to produce the knife to be sold as souvenirs in Alaska. Slowly the orders for the knives grew from 50pcs to 500pcs each year, all while maintaining my studies at University.
"Many people would be surprised to know that there is a knife souvenir company in Alaska where the knives are produced in a small village on the other side of the world in Bali.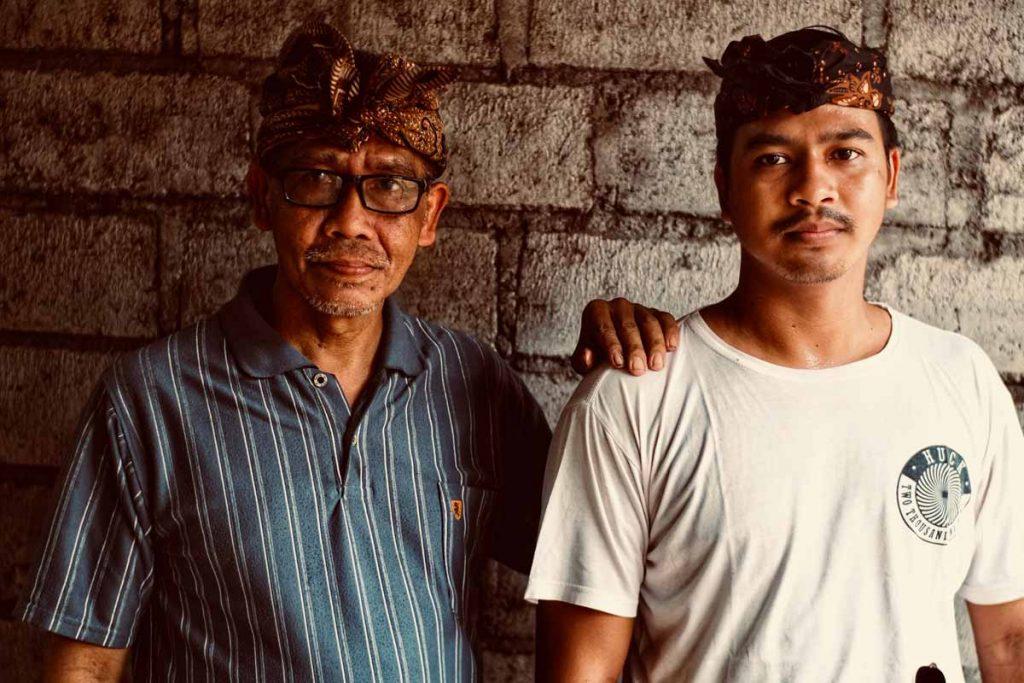 What kind of knives do you make?
I make various types and styles of knives based on customers requirements, from traditional knives, basic kitchen knives for cooking enthusiasts right up to modern professional chefs knives.
I first started making knives for restaurant chefs in 2015. I was in my final year of University doing my thesis when I met a chef in one of the hotels in Ubud. He was a knife enthusiast and wanted a modern kitchen knife that was made by hand. I made a knife for him and he was so happy with it that, until today, he continues to order all his knives from me. When the chef opened his own restaurant, he asked me to make him more knives in a more modern style. This is when I switched to making modern style and chefs knives that are still trendy today. I continually develop my designs with the hope that they will penetrate the market outside the island and abroad.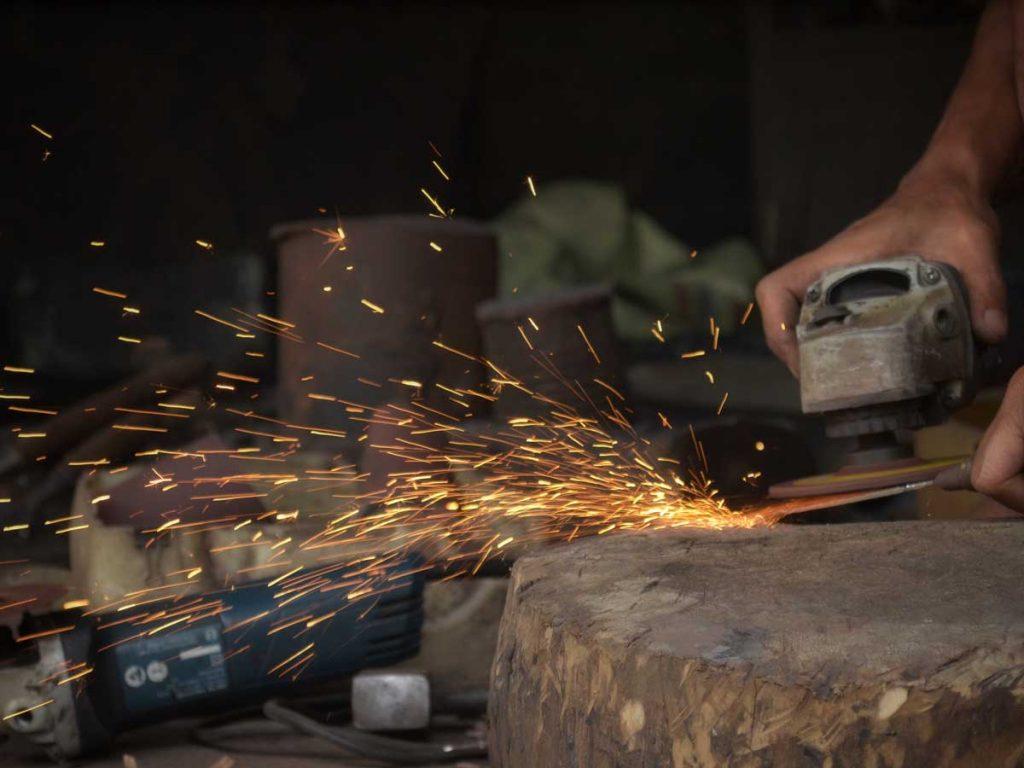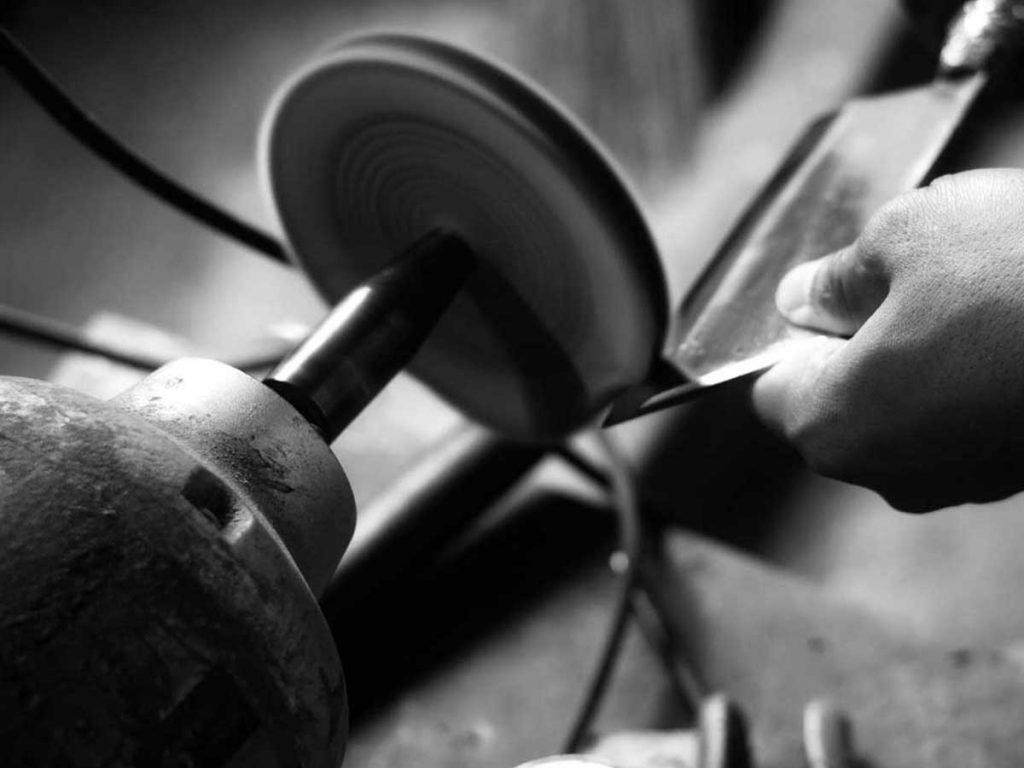 Does the beauty aspect of the knife matter to you or is it more the practicality? What is your design philosophy?
Beauty and practicality are both two very important factors for me when crafting a knife. It's an involved process to create a product that is both beautiful to look at but still practical to use.
In terms of a design philosophy, everything within our culture has a clear philosophy. When making a traditional or sacred Balinese knife, first there must be a ceremony or offering to the Gods where we ask for safety and a smooth project. We must also seek guidance for a good day to begin the process and start the job.
What is the most important aspect of a knife for you?
Knives are part of everyone's daily life. For centuries, humans have been using knives in some form, firstly for survival but they are also for agriculture, construction work and so on. Knives are used every day for the most basic of food preparation & consumption in the home as well as by professional chefs preparing food for others.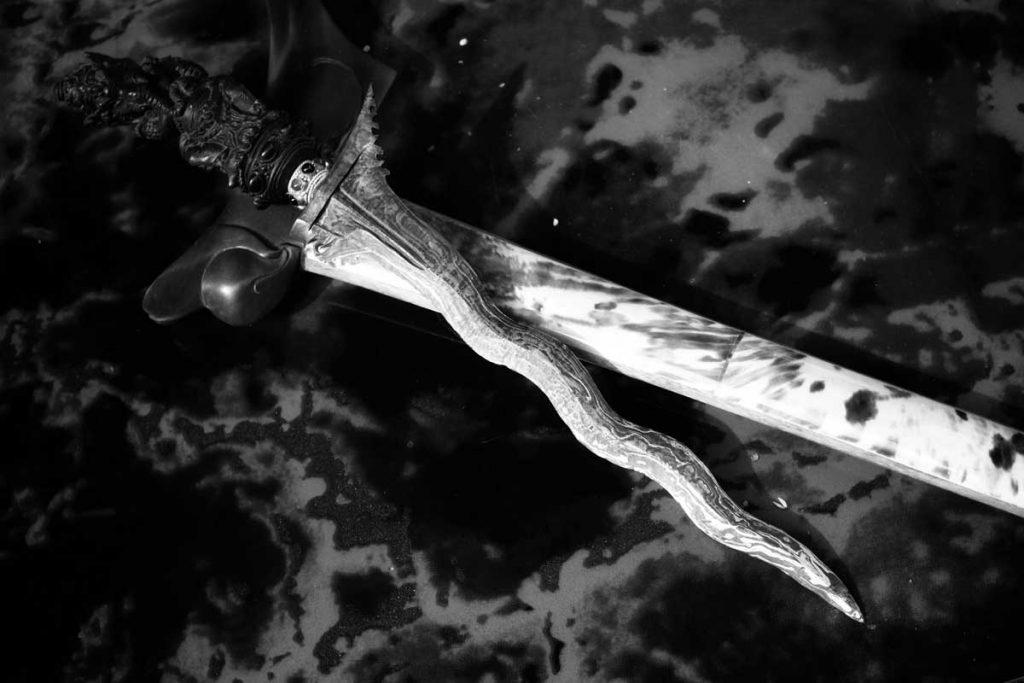 What is your dream project?
I hope that I can continue to develop a product that can compete in the national and international market, a product that is identified and known by many people.
What do you see for yourself and your knife company in the future?
I hope that I can continue to develop better and better knife types, improve on the style, design and quality.
What is the most challenging and favourite project you've worked on?
The most challenging part about being a knife maker is the art of creating innovative new designs derived from an ancient craft that consumers don't get bored with.
Can you share more about what Pande & communism?
Pande is part of the caste system of Hindu Bali. A Pande is someone who is engaged in the special art of making knives and agricultural tools. It is a craft that has since ancient times been passed down from generation to generation.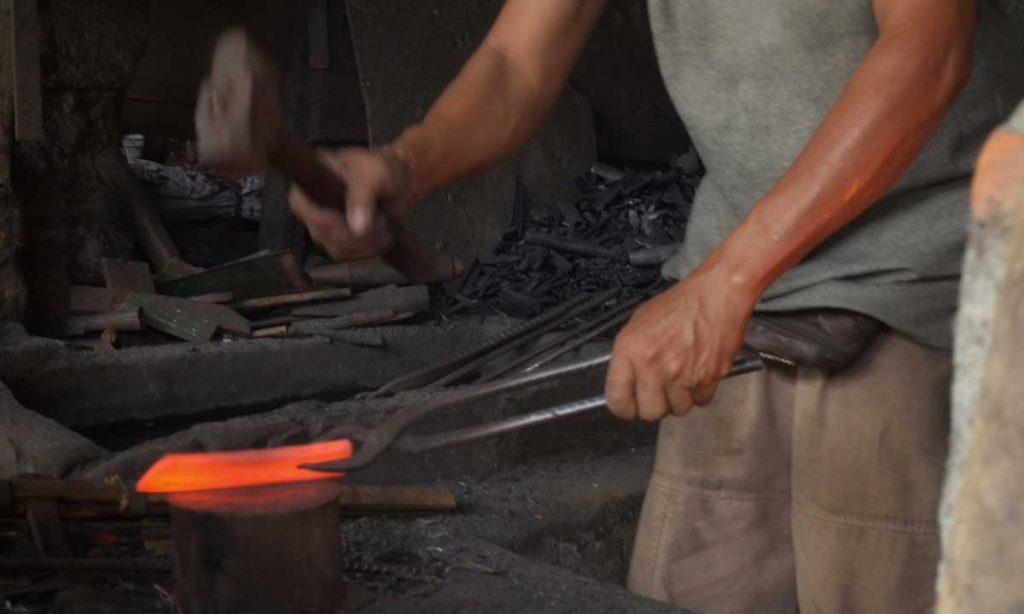 And communism? Well I was born in 1995, so I can't associate myself or my life with the communism era.
Credits : Dex