LÉON : A DESIGN AGENCY THAT STARTED OFF AS A LOVE STORY
Love at first 'zoom'
Alexia Dubus and Pierre Jacquet, the agency's charismatic founders, met in 2015 whilst working on a joint commission for the restaurant 'Batik' in Oberoi, Seminyak. Alexia, already based in Bali, is in charge of the interior design and Pierre, thousands of miles away in Paris, is responsible for the restaurant's branding. Despite the distance, the two immediately click and Pierre rapidly gets on a plane to Bali. Both have a solid background in design. Pierre launched his own agency after working for more than 10 years in international design and communication Agencies – while Alexia always kept her independency opening her Agency straight after her studies.
Seeking more challenges, Pierre immediately feels inspired in Bali. Alexia recounts that, "I found myself in France choosing furniture from catalogues, which was not at all what I had dreamed of. In getting to know Bali, I felt much freer to express myself, to create the furniture I wanted, without imposing limits, and to let my imagination run wild." Bali granted her the freedom to continue finding unique and remarkable objects and ideas, without having to simplify or compromise, and, most importantly, to express herself fully.
How it all started
The Leon Design story starts simply, on a small wooden table, in a simple home without an air-con unit but with a new born baby! The onset is challenging, with orders only trickling in at first and a precise idea of costs yet to be established. But very quickly the word of mouth spreads, people start to trust them and their contact list grows. Projects such as the Café Gourmet in Petitenget, the Macan restaurant in Berawa or the beach club La Mano in Petitenget come their way.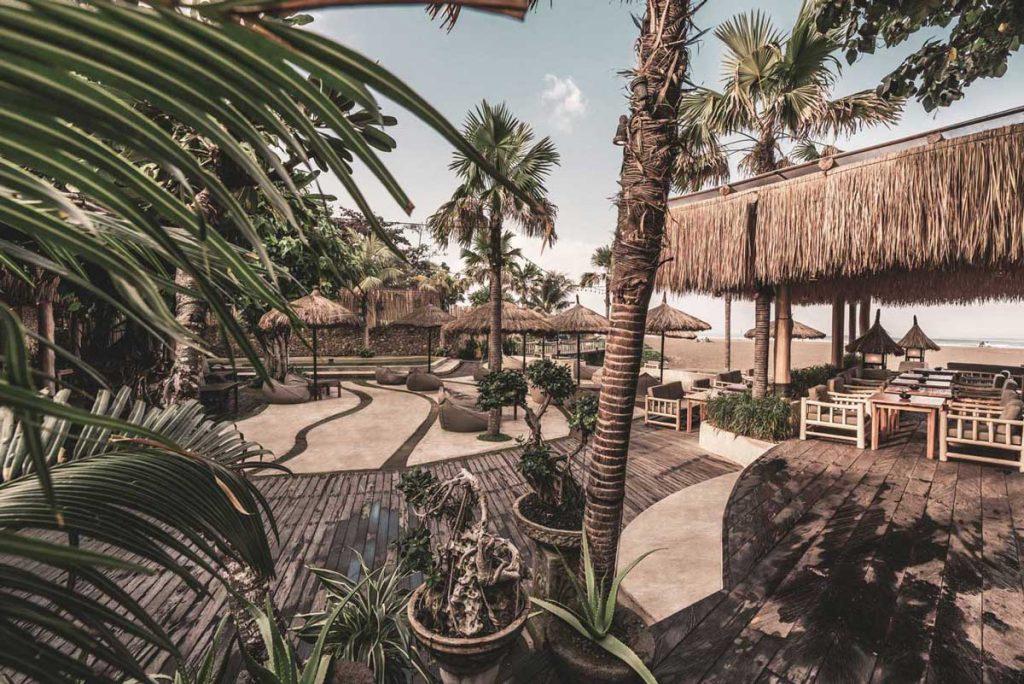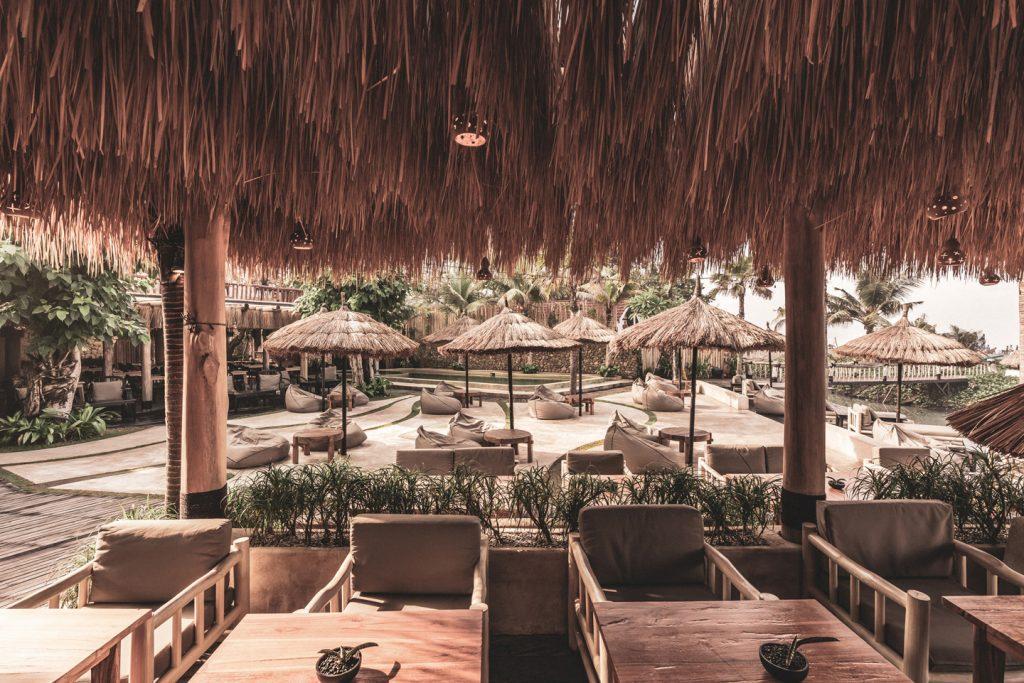 It's a turning point for the Agency. The team grows fast: talented designers and architects joined the team to bring the Agency footprint to the next level and Jenny Martin, the account director freshly arrived from London, steps in to structure and manage the Clients and the Agency deployment.
The concept integrates both Interior Design & Brand identity to allow them to build brands on all the aspects and under one roof: Brand identity, interior design, furniture production and brand content for communication.
Based in Bali, the Agency operates in Indonesia and worldwide – slowing getting specialized in F&B and Hospitality projects.
The approach and concept behind the Leon Design Agency
Léon Designs Agency creates solid and unique Brand concepts. The Agency accompanies their clients from A to Z. Starting with the creation of the concept, the story telling and then through the design creation of both: their brand identity and their venue.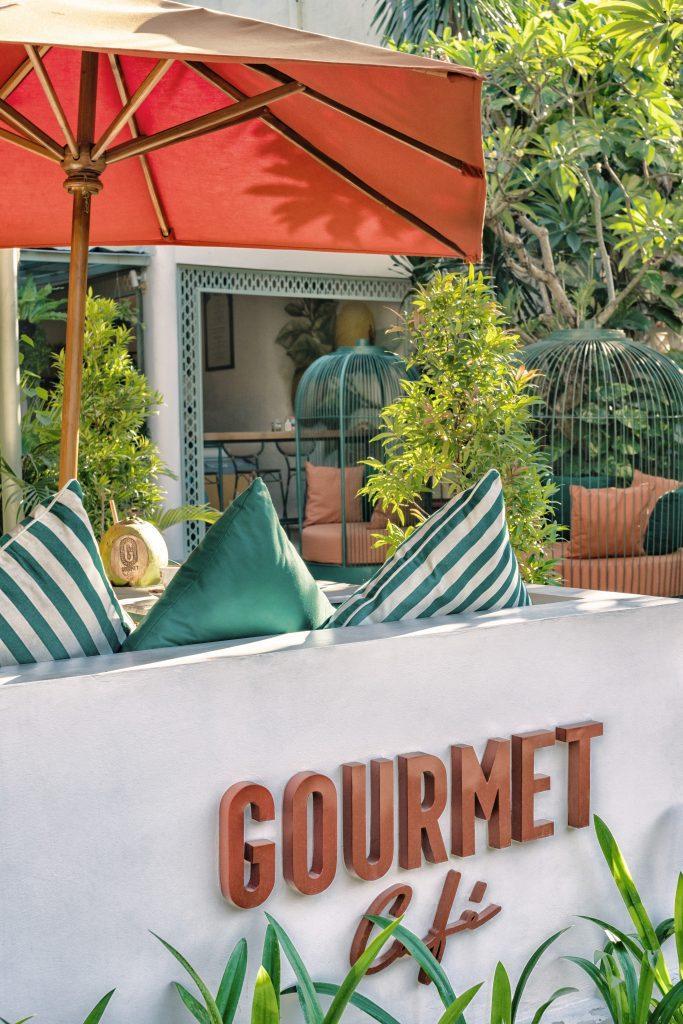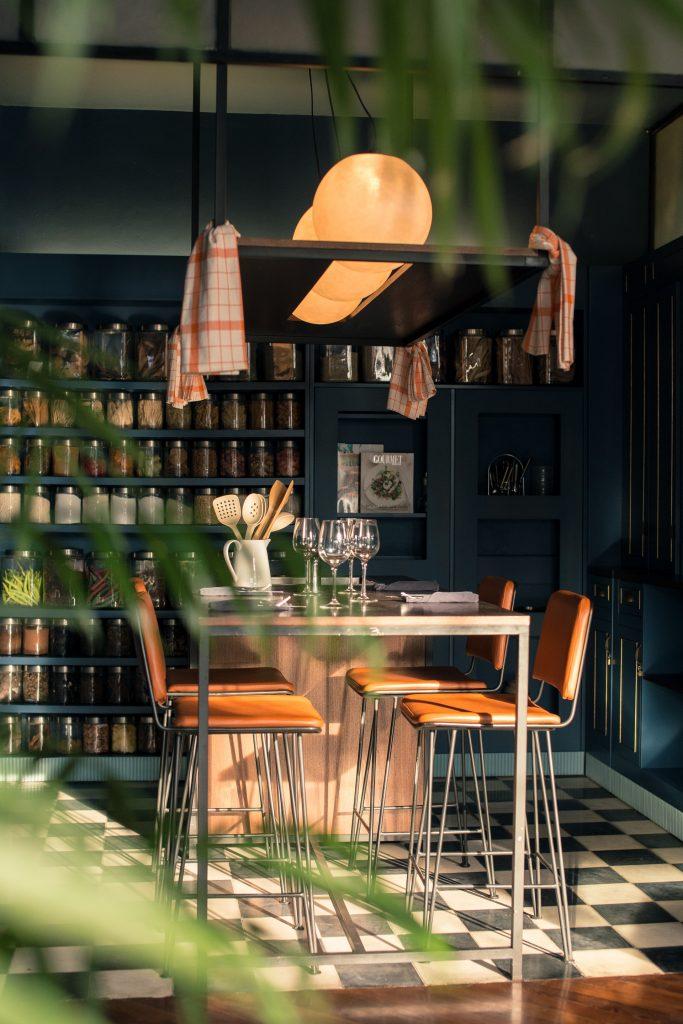 At Leon, they like to be challenged with different projects. Each project is different and has its own identity. The Agency aim is to bring to life, at its best, what their clients have in mind for their project! The collaboration starts at the briefing session and ends up when the first client steps in. The whole process in between is led by the Agency.
Their trademark is their ability to organise interior spaces to create beautiful perspectives, elegant lines, engaging entrances, pleasing volumes. At Leon, they pay a lot of attention to creating strong customers experiences, polishing the atmosphere and getting the right tone : success is not just the beauty, it is the journey.
Q and A with Pierre and Alexia:
Has the design agency 'job description' evolved since you arrived in Bali?
Pierre :The client profile has changed somewhat, with investors knowing better what they want and having previous experience working with design agencies. This means we can practice our profession to the highest standard. Foreign (non-Indonesian) clients feel reassured to find the same professional discourse as they would expect in their home country with similar standardised methods, deliverables, deadlines and the contacts for each of the project's contributors such as the graphic designers, art directors, developers, interior designers, architects, etc.
What has also evolved, as the world becomes more global, is that clients are now asking us to recreate a more varied array of atmospheres and not just the balinese aesthetic. They often want to bring their own culture to Bali, and the persistent trend at the moment is the mediterranean, with a high demand for Greece, Ibiza, Tulum inspired spaces. This requires a lot of research and creativity in the design inspiration.
Alexia : It's a wave we caught, I'm happy to be able to do my job creatively. The clients have changed a lot. The craftsmen we use are not the same as in the past since people are demanding higher quality, and sometimes requesting 'real' brands. The partners we work with are craftsmen based in Bali and goods producers from Java. Who we choose to work with often depends on deadlines. For instance, wooden furniture made in Java is well made and cheaper but can take longer to deliver, often due to the orders including larger quantities.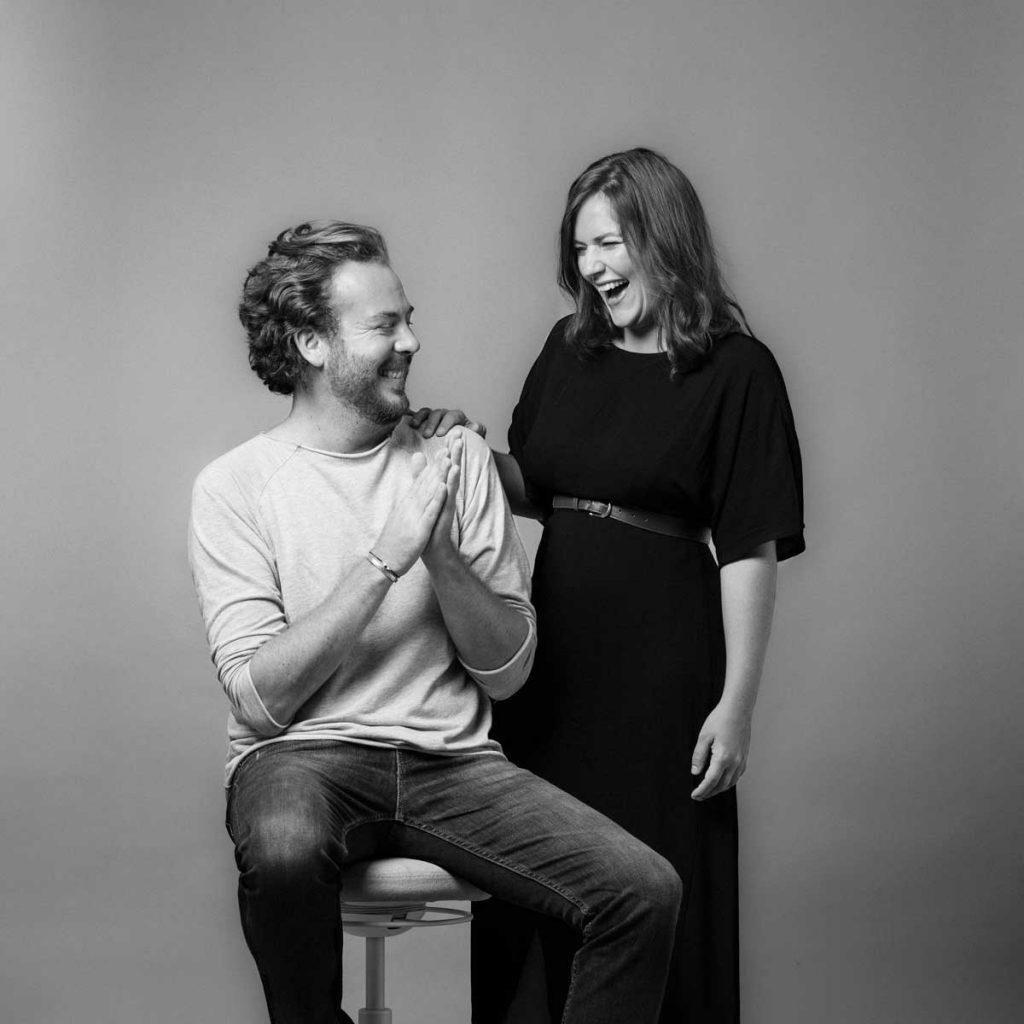 What is your approach when working with your clients?
Pierre : Everything starts with a story, we brainstorm and then imagine the brand's individual image, which must be unique and consistent with the company's core fundamentals. The overall concept must be embodied both by the graphic identity (logo, communication media etc.) and the interior spaces. The standard is really high in Bali so it's very inspiring to work in this field. Clients will come with ideas, but won't know how to make them happen. We won't take on a project that we didn't initiate from the beginning. Thanks to the reputation the agency has gained over the years, clients are trusting us more and more and are giving us 'carte blanche'!
Alexia : There's a lot of pressure because the business's success and future are at stake with every new design and branding. We create stories, spaces, emotions. We imagine concepts. We try to not restrict ourselves to only one style, and to reinvent ourselves each time. New instructions are always coming in, always different, with completely distinct atmospheres. We constantly start over from scratch again idea-wise, immersing ourselves completely in each and every project.
What is interesting is that the most (commercially) successful projects are not necessarily the ones we find the most amazing. Some projects are a huge hit and it's a great surprise, often because they arrived on the scene just at the right time, striking just the right cord of what people want at a given moment; and it's part of our marketing team's job to know what that is. Take the Mano beach club, for instance, the project arrived at a time when what people wanted was a small-scale beach club with an ethnic bohemian spirit in the Seminyak area. What makes you appreciate a project is often the story behind it and how it develops and grows. At the end of the day, everything has to be perfect, the customer has to be satisfied, but, really, the final proof will be in the commercial success of the venture.
What about sustainability in all this, with Bali facing major environmental problems?
Pierre : More and more of our clients want to be ecologically minded. In our technical specification booklets, we now offer many sustainable alternatives (like in the choice of materials for instance) which they can choose from.
Alexia : I don't necessarily agree with you, Pierre (she laughs!). There are indeed sometimes requests that go in that direction, but they are far from being the majority. That said, we are currently working on a project in Tegalalang, Ubud, 'the K Club', a jungle villa eco-resort. In order to preserve the visual aspect and not disfigure the forest, we are mostly using bamboo for the construction. Sustainable tourism also means social management and community benefits and what's good about this project is that the developer has committed to hiring local villagers and to contributing to the cooperative for the paddy fields' maintenance (SUBAK)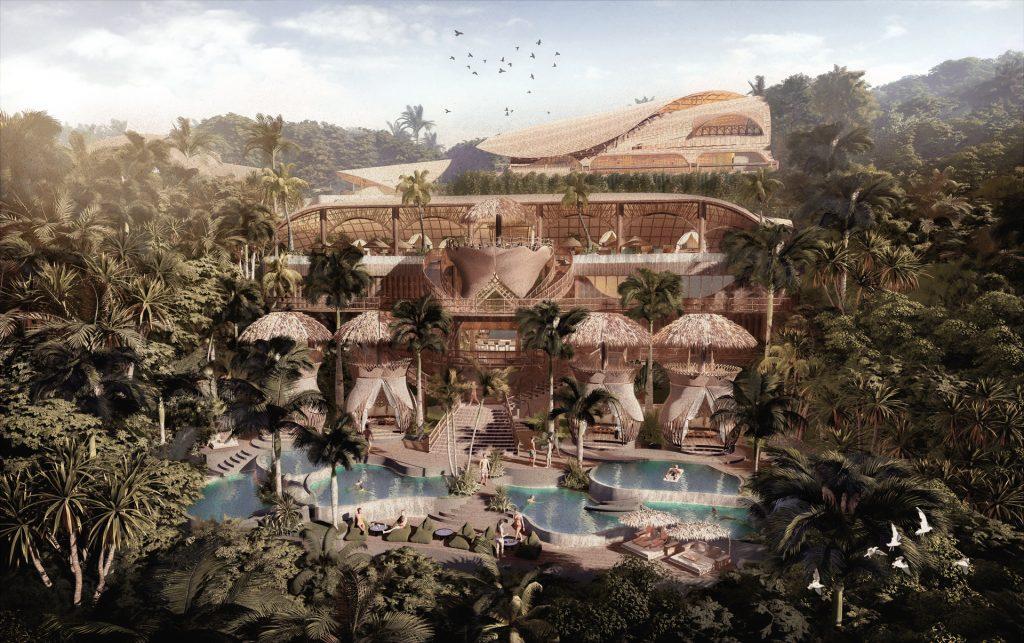 What's in the pipeline at the moment?
Pierre : We have a project to pool a video production offer for social networks, in order to push social marketing a little further, in association with the photographer Cyril Saulnier (Super Cool studio). We also want to become more established on the Javanese market, where contemporary design is very much valued. Many Javanese travel to Europe and come back to Indonesia with the desire to recreate some of the European design concepts in their country.
Leon Design in numbers ?
We are currently 17 employees at the agency, working on approximately 10 interior design projects per year and around 15 Branding projects. In addition to that, we drink around 10 liters of coffee per day (LOL)
Credits : Léon