BALI DESIGN CENTER : A PIONEER IN LARGE FORMAT LASER CUTTING & 3D PRINTING
Mickael Russek is the co-founder of BDC, a new design business specialized in creative solutions and intelligent design. The company offers a wide range of services including branding, design, prototyping, fabrication and production, as well as laser cutting and 3D printing services. Everything started with this observation: Mickael realised expertise and variety of materials were lacking in the Art & crafts domain. He decided to launch his own design company, the main goal of which is to accompany people who have ideas without (always) having the means to implement them.
Some craftsmen had all the tools to cut or assemble, but didn't have a global view of all the steps needed to get to the final result. They had many ideas, but didn't know how to materialize them. That's what motivated me to create BDC.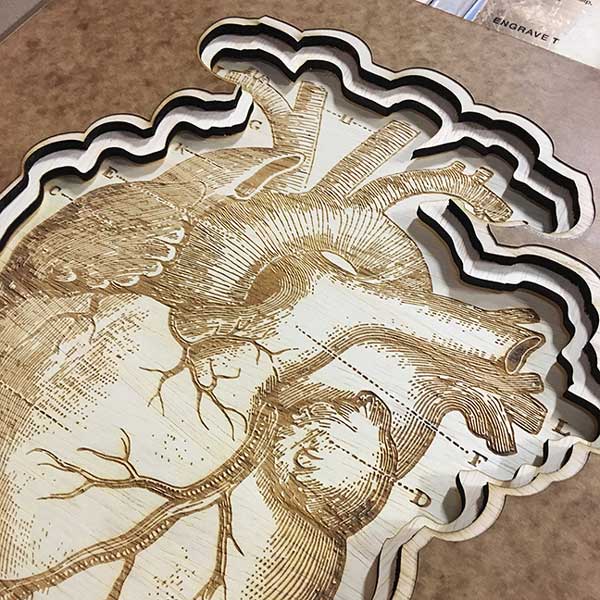 ECO-RESPONSIBLE COLLABORATION
BDC collaborates with many clients, helping them become more sustainable. For "The Body Shop", they have started to implement the re-use and recycling of plastic waste, giving it a new lease of life and bringing in new creative ideas in the process. "The body shop offers a discount to the clients who bring back the empty containers. My friend's company Ecollabo8 gathers the plastic, shreds it up, and melts it into sheets from which we create new pieces. It's a zero-waste cycle, all the leftovers and scraps get chopped up and melted back down again so we reuse every last bit of it. Our goal is to work with people who have the same mindset as us about sustainability."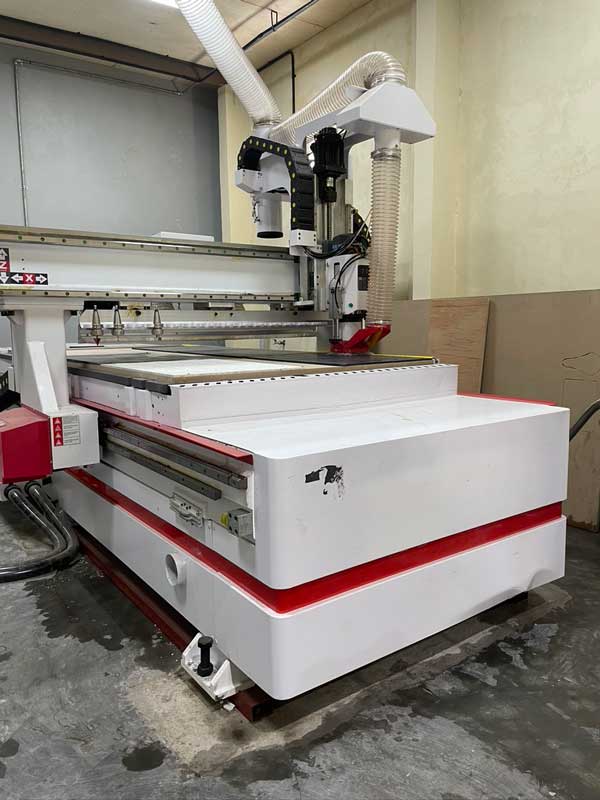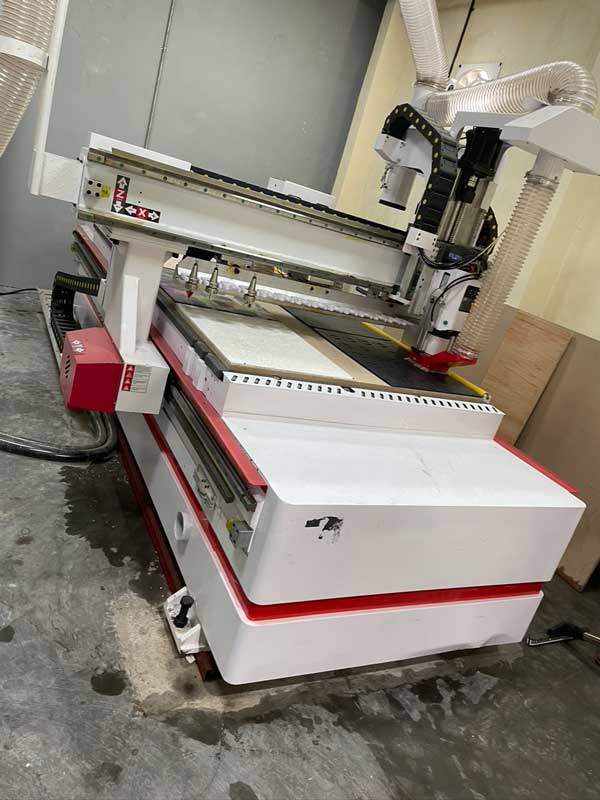 INVOLVEMENT IN ECO RESPONSIBILITY
BDC is involved in many projects on the island, they are open to every idea when it comes to encouraging waste management and sustainable development. "We help people by showing them a new way of thinking and making – most of the processes are quite archaic. For instance, by using an industrial grinder, a thread and a grid, then sprinkling shavings into a frame and heating the result in an oven like a pizza, you get a brand new flat slab of plastic. There is no big technology involved, anybody can do it. I just got this idea : let's throw some parties around the island to raise awareness amongst locals. With the small profits we make, we'll buy a grinder and an oven, so they can make their own recycled materials after collecting trash and reselling it. Shredded recycled plastic is worth 65'000 IDR per kilo.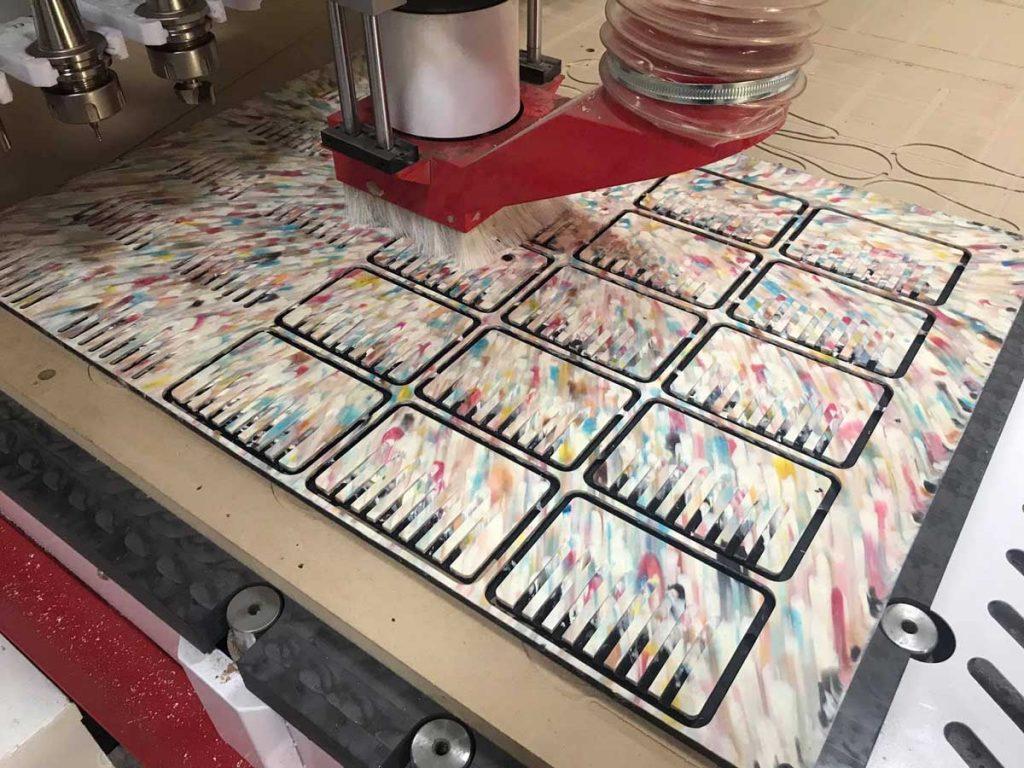 MACHINES & CLASSES
With the most sophisticated milling and 3D printing machines on the island, BDC helps creative minds to implement their projects and make their samples become realities.
The Innovation isn't only in the technology they're using, the idea is also to teach: "BDC's big picture is to eventually be an educational facility. "I'm going to start giving free evening classes for Indonesians, showing them how to use a CNC machine, how to use a laser cutter or a 3D printer; and how to use them correctly, without making mistakes. We will merge tradition and technology."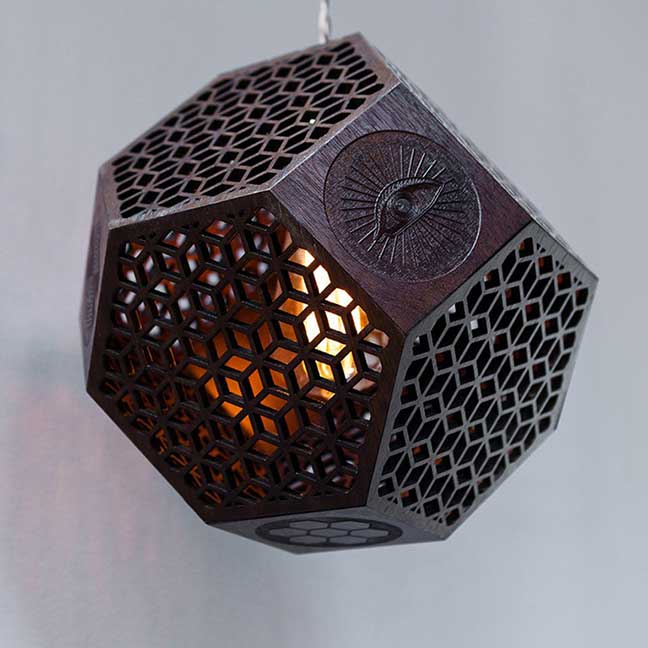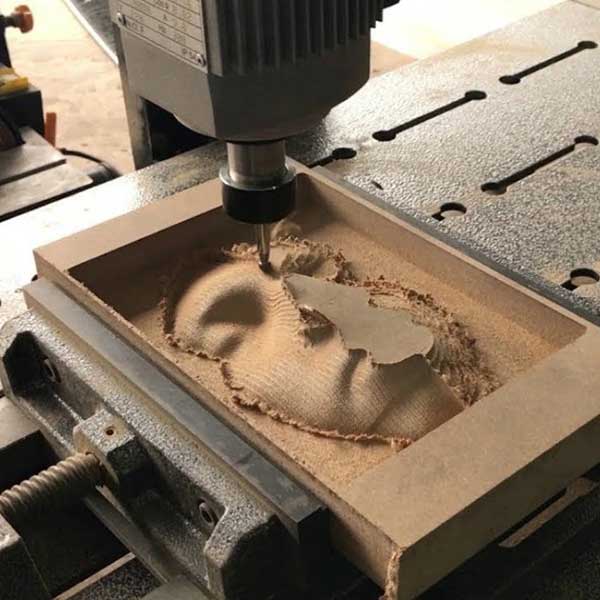 BDC'S INVOLVEMENT ON THE ISLAND
BDC is also starting a directory, listing companies and people who have a positive environmental and social impact on the island. Their main motto is to "give a little back to this generous island". We want to increase our visibility and encourage positive behaviors with regards to eco responsibility…"
Additionally, Mickael and his associates are also partners in various NGOs and an orphanage.
"Alice Wonderland, Hurley, DC shoes and many more have trusted BDC to help them implement their projects. Thanks to the wide range of technologies available, many different brands and makers have been able to create almost anything that has sprung to their imagination and successfully carry out projects that would never have seen the light without BDC's help.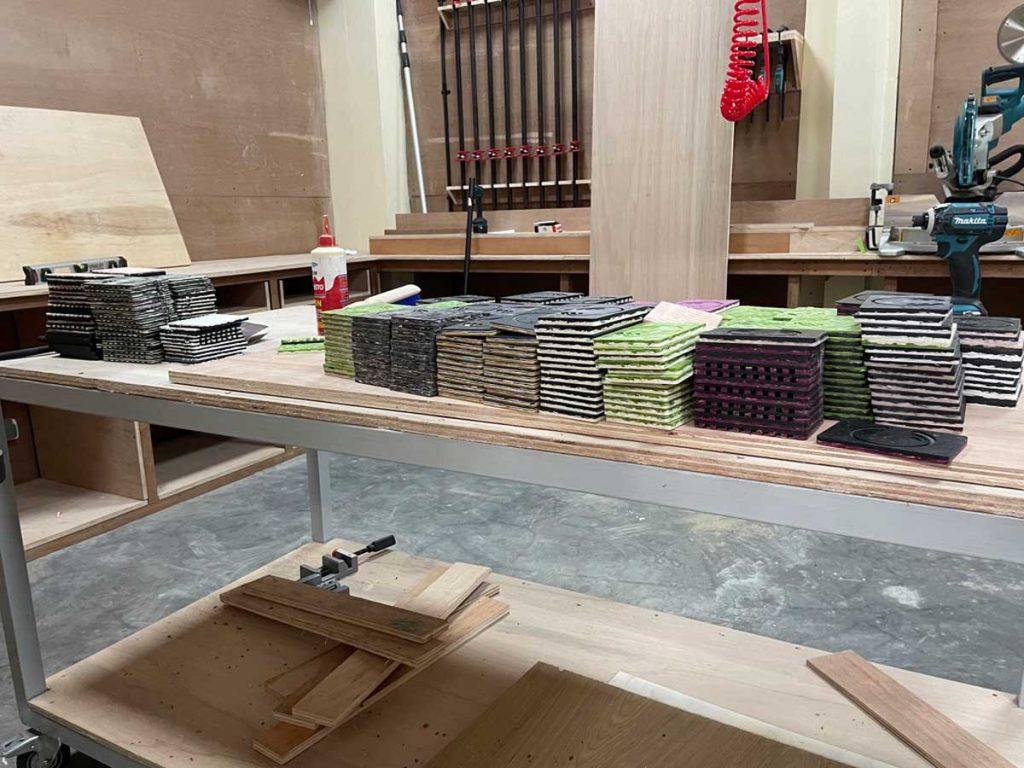 Credits : Bali Design Center