LA PAZ INTERIOR : BALI, THE PROMISED ISLAND FOR INTERIOR DESIGNERS
30 year-old French interior designer Jo explains to CUB how the urge for freedom led him, and his partner No, to settle in Bali and create their own company "Paz Interior"… A Balifornia success story !
CUB : Can you tell us about your background in a few words?
Jo : I was born in the South of France but grew up  in the Caribbean until the age of 10. At which point, I returned to France where I finished my studies and  started working in Construction.  I studied interior finishings and finally decided to focus on wall finishes. My passion for decorating really began while learning different wall finishings techniques, using wood, fake marble and frescoes. I even mastered Tadelakt, which is a Moroccan technique.  Whilst studying for  my master craftsmen certificate, I worked in the industry for 2 years, alternating with my apprenticeship, until a turning point in my life made me leave the construction industry to become a clothes salesperson.
CUB : What brought you to Bali ?
Jo : I used to come to Bali to visit my father, who has been living here for over 30 years. He owns the pret-a-porter brand 'Animale'. In 2013, I realised that I wanted more than just a holiday here. My partner No and I decided that it was time for us to leave France and settle on the Island of the Gods. We opened our first deco shop "Domicile" and soon after several others including  "Une escale à Bali". But that was not enough for me, I wanted to be able to express myself through art and develop my own brand. This is how 'Paz Interior' was born.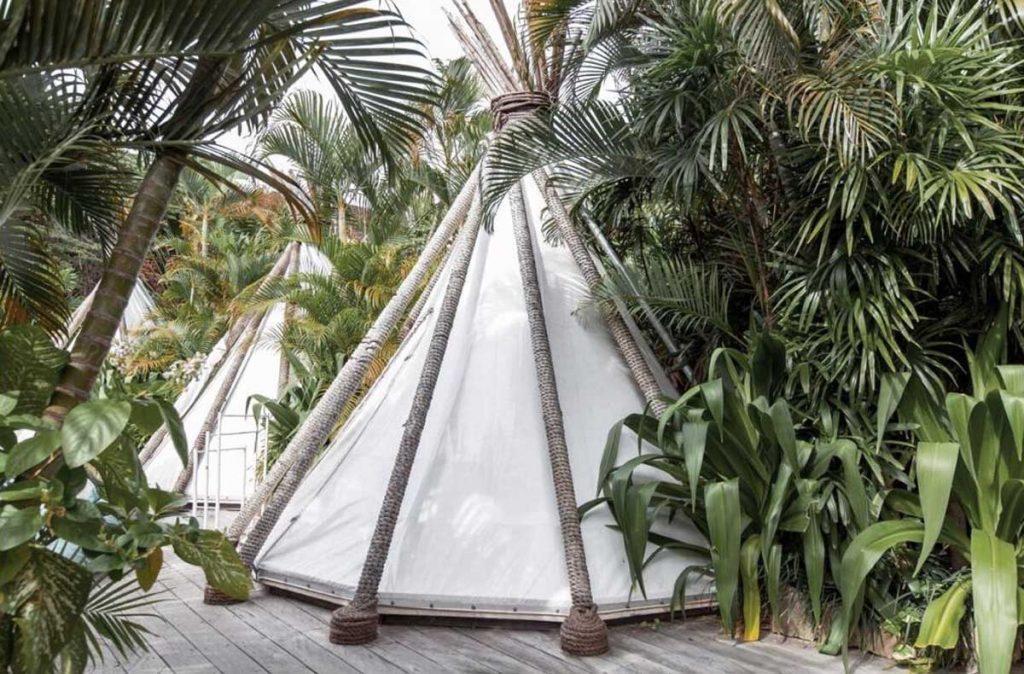 CUB : "La Brisa" was an amazing start, tell us about it.
Jo : Yes, definitely! In the beginning, we usually worked on small projects and  then the "La Brisa" project (Echo Beach, Canggu) came along. It was a complete life changer ! We gained visibility really fast and had so many requests that we could not accept them all, and got to choose the really interesting projects. We were lucky enough to work on several famous places such as the "Body Factory"- a 700m2 gym open space in Canggu, "The Lawn" another beach club located in Batu Bolong, partially on "Shelters", a cafe boutique in Seminyak, the "Green Room" a surfer hotel (Glamping concept)  and a small hotel called Kano in trendy Canggu… We also did a lot of apartments, houses and villas.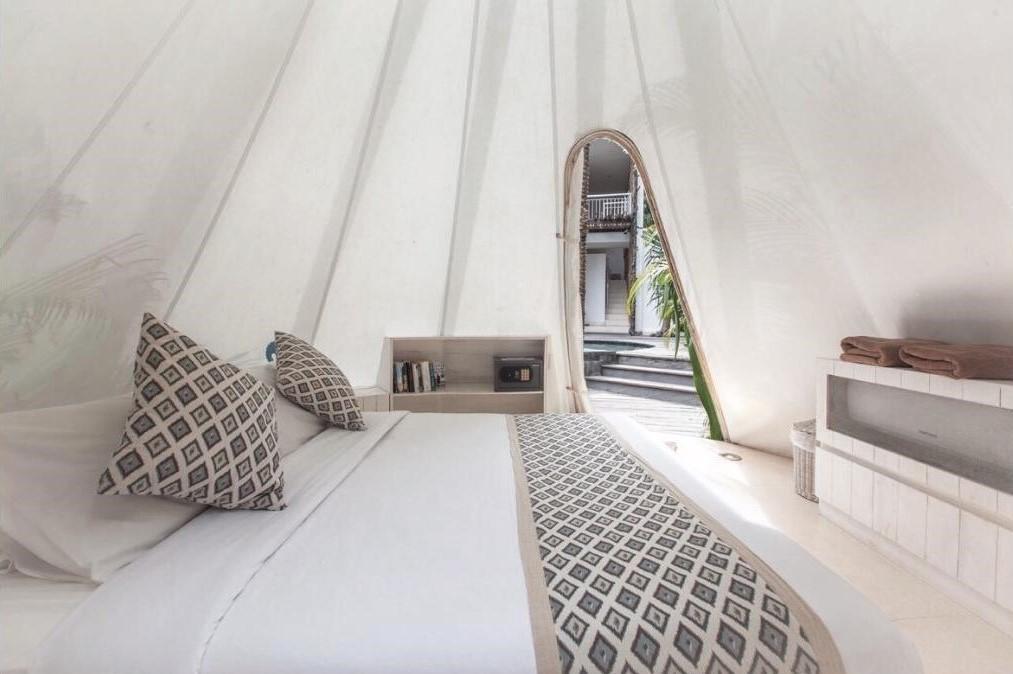 What is the usual process when you start a project ?
The clients start by contacting us ! During our first meeting, we discussed the basics and the framework. We use mood boards to gather ideas and define the atmosphere that the client likes. Then we can dig into more detail, do some pre-selections and a price quote.
We always try to work with our heart and guts but in accordance with the customer's needs. We are here to help them materialize their ideas and accompany them into making the right choices.
'Pinterest' is very helpful in this process, and customers often get inspiration from our finalised projects. It is not rare that they get lost or torn between totally different ideas and atmospheres, so it is our role to guide them into finding the materials and design that really suit and work best for them.
I think that what makes us successful and unique is our personal touch and the extra attention, what we like to call our "little marvel".
When people give you carte blanche, how or where do your influences come from ?
No and I are complementary individuals, she has a holistic and cozy approach, with a tendency for Boho chic ambiance, while I am more of an Industrial, metal and stone person, who likes to mix materials. Each one of us brings his own touch to the design, it has always worked out well for us and has made our work unique in a way.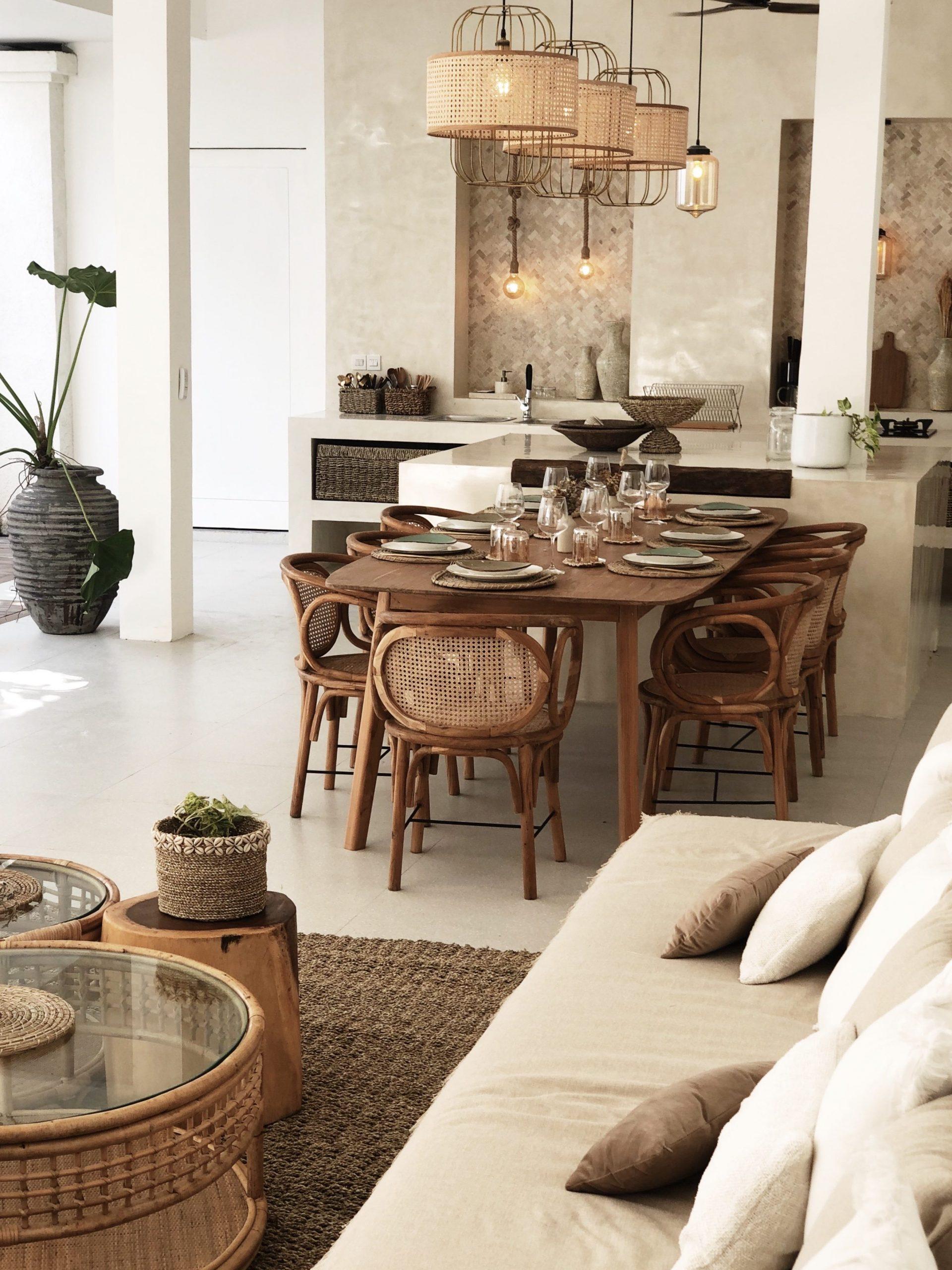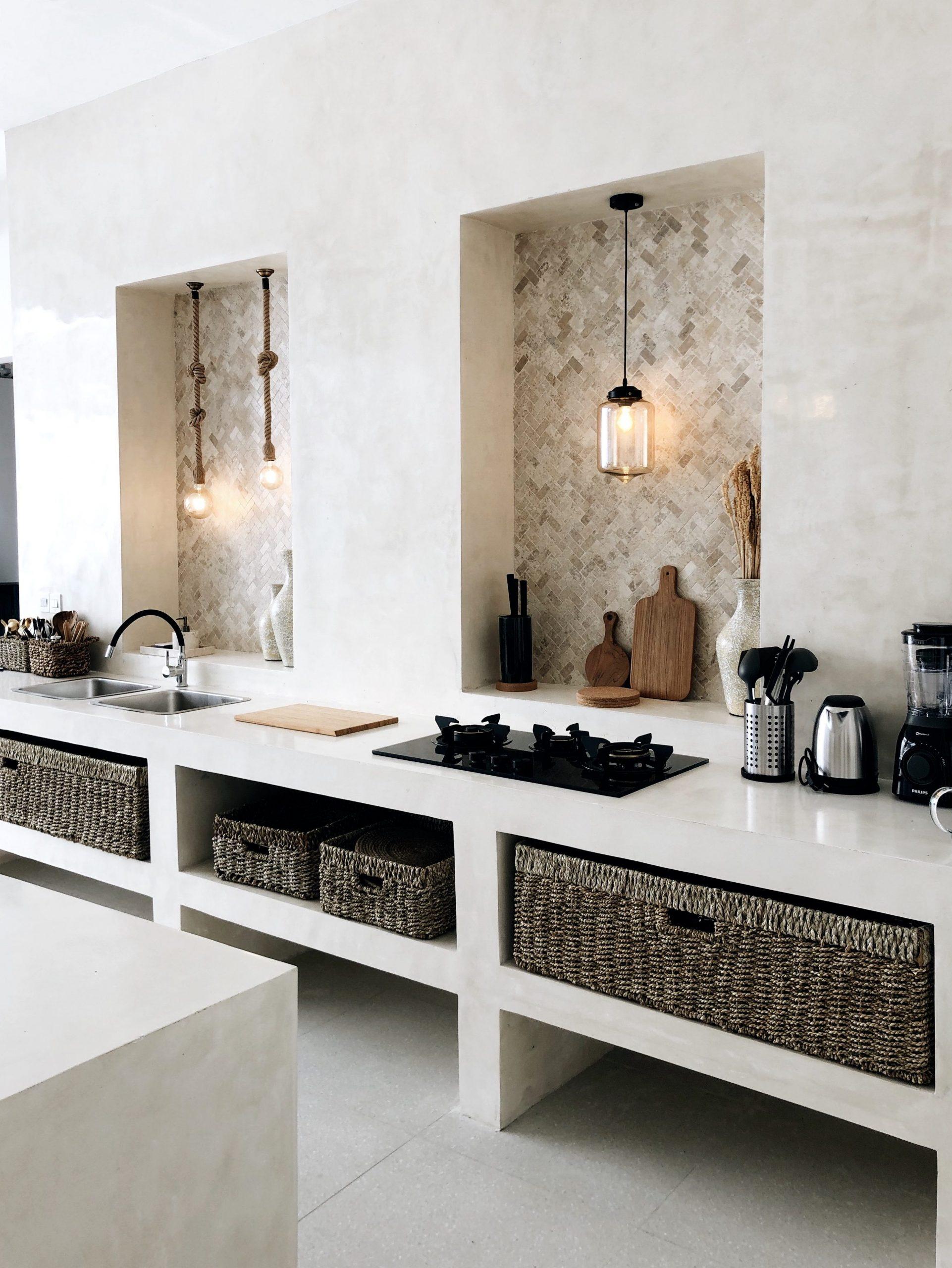 Are you also involved in decisions about practical details, like electricity for example ?
Yes. We have the opportunity to work with French and Indonesian teams. We plan all the details, from where the smallest lamp goes to the electrical outlets positioning.
We don't like to call ourselves interior designers, we prefer the terms decorators and furniture makers. For instance, 3D design is part of interior design jobs, but we don't do it. I am not going to lie about it. We collaborate with other teams to ensure a good quality of service and cover all bases.
Do you mainly work with the local market or do you also export?
Our main focus is Bali, because this is where most of the demand comes from, but we have also worked in other parts of the archipelago : for instance a loft in a hotel named Gili Tree House (Gili Trawangan – Lombok). We were also involved in projects in Lembongan and Mentawai (Sumatra). We are also developing a branch specialized in exports. Our teams guarantee quality control and the 3D design. We have also already sent a few containers to France and Canada.
We heard you are using wood coming from eco-managed forests, please explain.
Yes we try our best to only work with recycled wood and to choose from the most sustainable sources when it comes to materials. Our furniture supplier in Java has a special certification for wood. To be honest, we hardly ever work with new wood.
Is there something in particular that you prioritize in your projects with clients?
The budget is one of the first things we talk about, it will determine the range of options. Some customers want drastic changes in their interior decoration, but often underestimate the costs involved. We adapt our offer and services to our customer's needs/wishes, while always respecting the fixed budget.
Have you ever gone over budget ? How did you deal with it?
When we started Paz Interior, it was very difficult to make a precise quote, since we didn't have our own suppliers yet, and often had to have things made, so we had a few budget miscalculations.
This is something that doesn't happen anymore, since we talk about the overall budget in detail with the customer from the beginning. We also have more experience, so we are much better prepared and can anticipate. We have fostered long-term relationships with our main suppliers and are loyal to them, which allows us to reduce prices by producing in bulk and therefore stay competitive. Our customer can get a better price through us than if they were dealing with the supplier directly.
How many suppliers do you have?
We have around 20 main suppliers. Besides them, we sometimes source our famous "little marvel" from different suppliers, something we might find when exploring or looking for something else, it can even be a last minute find ! For the furniture, households' linens, ceramics, lightings,etc. we always order from the same suppliers. It guarantees a competitive price, trust, efficiency and good quality, thanks to having a permanent long-term relationship.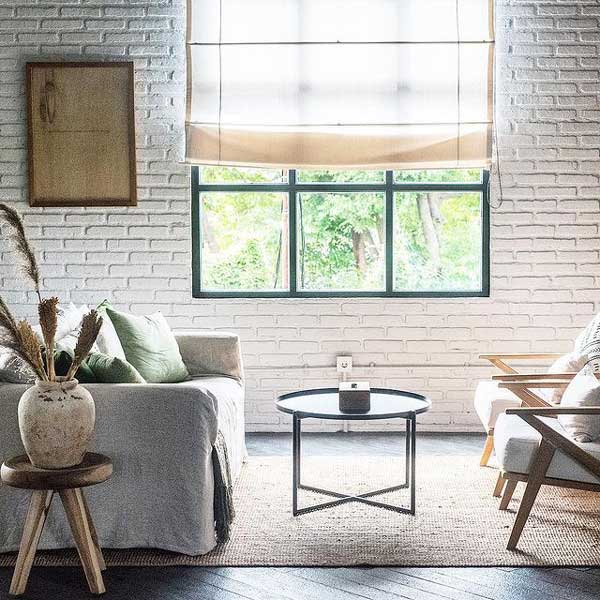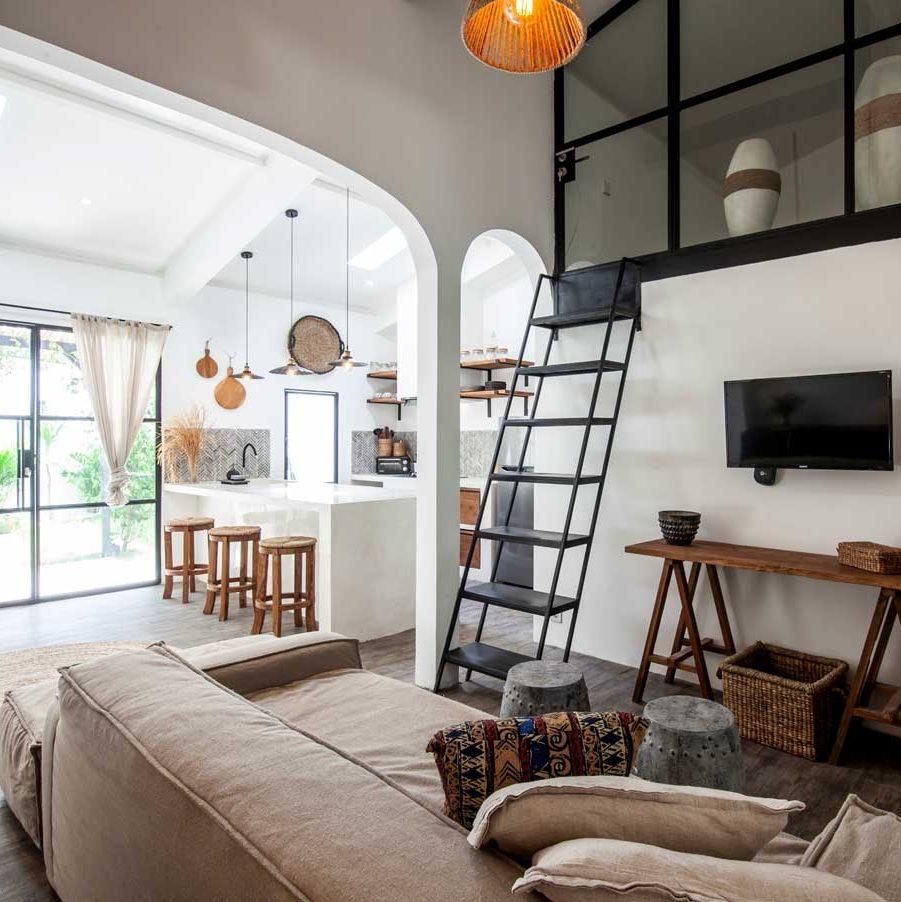 What is the time frame, from signature to delivery for a 3 bedroom villa, fully decorated and furnished ?
It really depends on the amount of work to be done on the villa. Usually production takes a month plus a few weeks preparation beforehand to define the project. All together, I would say about 6 to 8 weeks.
What is the craziest project you have done ? Or even just part of a really crazy one ?
The "Green Room" surf camp was quite a challenge ! We had 50 rooms to renovate and there were only two of us working on the project. We were newbies and had a tight deadline. My partner and I were in a panic because there couldn't be a delay at any stage of the project. We worked very hard – so did our suppliers – to deliver on time, and got rewarded by getting the second hotel's re-decorating contract too.
One of the pieces that you are most proud of in your portfolio ?
Maybe "The Rimba" villas and the "Body factory", the rooms are more industrial. We are quite proud of our projects in general, though there might be a couple projects out there where we feel we could have done better.
Can you tell us about an ongoing project ?
We signed a big fifteen villa project in Bingin a few months ago. It is actually a Resort with several 1 and 2 bedroom villas nestled around the main hotel amenities : lobby, restaurant…
Do you exchange with other designers about work ?
I do a little but mostly I'm a bit of a loner. Noelline and I enjoy working together though. I'm happy to go here and there on my own for sourcing. I sometimes exchange with Aexia Dubus from "Leon" design agency, with whom I get along very well, she has a beautiful aura and is very inspiring.
What is the local scene like, from an interior designer point of view ?
It's fantastic ! Bali is one of the only places in the world where everything is ever evolving, there are always new ideas, new things happening, it seem like the island is only populated by artists ; whether they are Indonesians or Expats, everyone always tries to surpass themselves, everyone has new ideas, everyone creates; I have never seen a place like this, with such a creative energy, permanently renewed. That's what I like the most in Bali : this energy. Indonesians have gold in their hands.
Would you like to tell us about a particular craftsman who does a fabulous job, with their know-how and spirit; a person who inspires you? For his creativity or anything else…
There is this craftsman in Ubud who specializes in lamps, all kinds of lamps, but mostly wooden ones. He works a lot, his sculptures describe large scenes such as ceremonies, craftsmen or work . He sculpts in a rather atypical way. He uses a lot of different painting techniques, often using pastel colors; his palette of colors leaves me speechless every time. It is very pleasant to go and see him working in his workshop, so I go there regularly.
Generally in Ubud, you have to know how to push doors open, as craftsmen often work from home. After they let you in, they are very welcoming and happy to show you their work and traditions. We often find marvels there, real artists.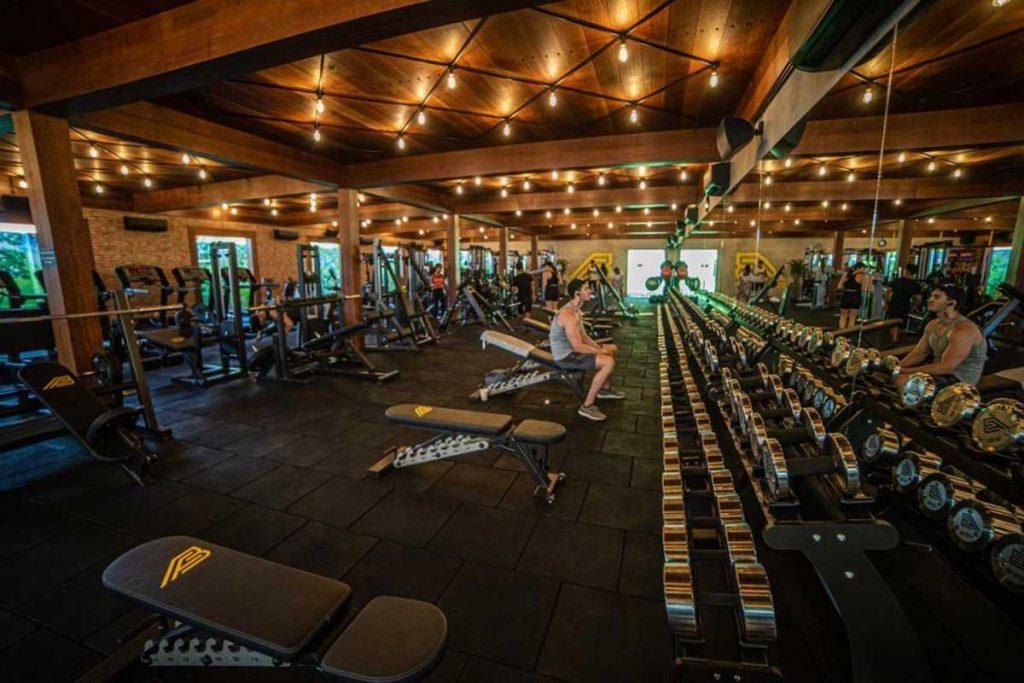 A place that inspires you here in Bali?
Ubud and its surroundings are really inspiring with its beautiful landscapes, and we especially love the Capella hotel, a tent camp in the rainforest.
A color?
I don't have a favorite color but I cannot stand red, for me it's an aggressive color
A room in the house?
The living room
A piece of furniture?
I love a beautiful dining table, a mix of materials with a very thick tray, but I have no real favorite piece of furniture. What really makes the decor is the lighting. We often say this to our customers : well placed lights bring warmth and coziness to the general atmosphere, we insist a lot on this aspect, customers often don't really realise this.
A project that you would have loved to have done?
I really like the restaurant "Penny lane" in Canggu, the whole atmosphere: the old walls with stag horns, the light fixtures, the large fountains, the stone and wood everywhere. I really love how far they took the concept.
Credits : La Paz Interior, CUB Team